Buy Now
Text Me
Check Availability
How it works
Price £305.00
Why not call us and haggle?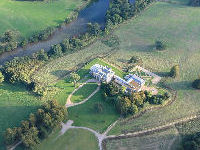 #25105,
Hot Air Balloon flight for 2 - South Hampshire
During flight you may see Winchester Cathedral,the River Test, small villages - Laverstoke,Whitchurch and the Candovers; the Mid Hants Steam Railway that runs from Alton to Alresford;a glider at Lasham or Microlights at Popham. Valid for 2.. This experience is for 2 participants, lasting 3 hours (approx 1 hour in the air). Valid for 12 months from date of purchase.
What's included
Flying from South Hampshire we have to keep clear of Southampton Airport at Eastleigh, and also keep our passengers out of the Solent!.
Few can resist the attraction as one hundred feet of wispy nylon majestically rises with the dragon-like roar of the burners. As you take off you'll be more aware of the ground dropping away than of any sensation of movement or rising. The feeling of peace and tranquillity is heightened by the apparent lack of wind - because you're moving with it.

Once in the air, your balloon travels up to heights of several thousand feet, allowing you to gaze down upon villages, towns and the countryside. The 'miniature' people and cars scattered seemingly at random across the ground below look as if they've fallen from a toy box.

The supremely steady balloon basket provides an excellent vantage point for aerial photography. This un-missable opportunity to record your trip is heightened by the ability of the pilot to turn the balloon using the 'rotation vents' - thus providing you with a truly panoramic view as you float through the air.

You'll also have a good chance of spotting wildlife, particularly on morning flights. Views depend entirely on the wind direction on the day, which means every flight is a unique experience.

We round off every balloon flight with a champagne toast and a commemorative flight certificate presentation, making the occasion even more memorable and ensuring that the experience is one that will stay with you for years to come.

Flying over an area of the country you know well is a great experience.Once you have contacted the Operator you will be sent an information pack. This includes check-in times, and lots of practical information.
Multisite voucher:

(Click to Expand)

In this region this voucher could also be used from Alton(Anstey Park), Hampshire Micheldever, Hampshire West Meon, Hampshire Winchester, Hampshire

Special Conditions
In order to give the best view of the South Coast and the Isle of Wight, we use the most southerly site we can from a choice of Alton, Micheldever, Popham, West Meon and Winchester.
To provide you with a safe and enjoyable flight, the site chosen will depend on the wind direction and speed on the day.
Children under 16 must be accompanied by an adult on the flights and must be over 8 years old, and their height must exceed 1.4 metres (4'6").
In the interests of safety and operational requirements we cannot undertake the carriage of passengers whose declared weight exceeds 18 stone (114kg).
Please wear sensible outdoor clothes as if you were going for a walk in the country - the fields can be muddy!
Valid for 2 persons.
Voucher
Each voucher entitles 2 people to participate in this experience. The voucher is transferable, which means that anyone can use it. The voucher remains valid for bookings for 12 months from date of purchase. Please contact the operator using the details which will be printed on your voucher to arrange a date for your event.

Booking your event
We recommend that you purchase your voucher and make a booking for your event at least one month prior to your chosen date. This is particularly important for weekend events.

A Typical Hot Air Balloon Flight
A balloon experience with Ballooning4all is so much more than just showing up, doing it, and going home. For one thing it's a very weather–dependant activity, so the first part is simply to contact the operator a few hours before your scheduled flight to check that it's going ahead today.
If the news is good, soon after arrival you'll be helping the crew ready the balloon for the flight: it has to be laid out first, then it's inflated with a petrol driven fan before the burners are fired up. During the flight you'll be standing very close to the pilot – in relative silence – so it will be easy for him/her to explain what is being done and to point out the local landmarks. The landing is an exciting experience after the serenity of the flight, and then there's the journey back to your launch site – which can be quite a few miles.

Validity / Cancellation
The voucher will remain valid as long as an attempt to book the flight has been made within the 12 month period. You must contact the operator using the details printed on your voucher, to arrange a date for your event prior to the end of the 12 month period expiring.
Balloon flights are in the UK are frequently cancelled due to adverse weather conditions, therefore you may not always be able to fly on your chosen date, a certain degree of flexibility is recommended to allow for the UK climate.
Unless otherwise mentioned in the advertisement, hot air balloon baskets, typically hold up to 6 people, therefore you will be sharing your experience with other passengers, this normally serves to enhance your day out.
if you wish to book an exclusive experience, please look use our EXCLUSIVE FLIGHTS link in the main navigation or contact us and we will be able to assist you in planning your perfect day of hot air ballooning.
This Rating (4
*

/ 5

*

)

'Website and purchase process' by anonymous on 28/11/15.

"Really helpful website and staff, I ordered a flying experience for Christmas present. Can't wait to see my boyfriend do it! Thank you. "